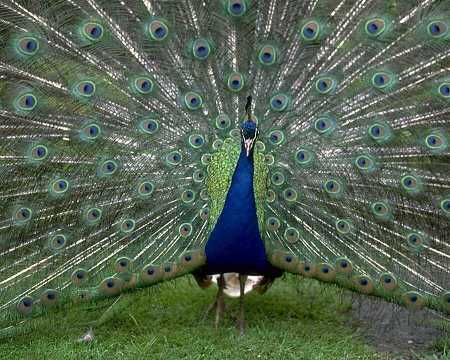 Don't Believe the Hype
"Evolving Telecommunications Warrants Scrutiny"
The following information is designed to provide you "Vendor Neutral" information ("Vendor Neutral" means information that does not result in "kick-backs" from suppliers and there are no agents representing suppliers). Visit this site frequently as the information changes with the technology and opportunities. Note: as the communication industry changes quickly, this site will constantly be under construction (a "living information site") - hopefully the benefits to you will out weigh the inconvenience of change. Enjoy and invest wisely:
VDSL - "Very highspeed DSL": VDSL will provide "Video on Demand" and other applications over your Plane Old Telephone Service (POTS) copper twisted pair at up to 56 Mbps. Watch for these high-speed options to soon be available in urban and rural locations.
Which is better, DSL vs. Cable Modems - DSL will continue to provide higher guaranteed bandwidth than Cable modem technology as long as the DSL build outs keep pace with their demand. Cable modem technology is inherently a more locally shared bandwidth but is often more available because it does not have DSL's typical limitation of a maximum 15,000 feet distance from your Central Office. Though DSL build outs are now planning a topology that will be deploying "intermediate Central Office neighborhood nodes". These nodes will be connected to the Central Office by fiber and connect to the neighborhoods with existing copper cabling. This design reduces the distance to the Central Office.
Communication Contracts - "don't" or at least if truly necessary require periodic updates/reevaluations that require pricing and services to be competitive with other suppliers. The trick is don't lock in for long term commitments, the fast changing services are keeping the Telecommunications industry competition hopping. You need to play that "hopping communication competition" to your bottom line's advantage.
Beware of long term investments in fiber optics cabling. Earlier installed fiber optic cabling was not optimized to take advantage of the newer electronics and optical switching. Yes, that old and relatively new fiber optic cable as advertised will last in the ground for many decades but may not provide the bandwidth that is increasing in demand. Newer edge devices that use Dense Wave Division Multiplexing, optical switching and others advancing technologies are becoming dependent on newer fiber optic cabling that is optimized to carry more and narrower channels of light. The old philosophy of "… install as much fiber optic cable as possible …" since the cost is mostly in the installation no longer holds true. You long term fiber optic cable investment will be diminished since newer interfacing equipment won't be able to use the new equipment's features because the bandwidth or channel limitations of the older fiber optic cables. The analogy is old glass or single pain windows don't give your home the benefit of newer glass and double pain windows. Instead of investing in fiber invest in pathway (empty conduit) that will allow you to pull the most current fiber as you needs increase.
Who will win, fiber optics or wireless communications? The best answer is did computers create a "paperless society?". Both technologies, fiber optics and wireless have been around for many years and their market shares are now experiencing a rapid growth rate. Both have inherent costs associated with increasing bandwidth and deployment. Short of any unforeseen advancements, both technologies will continue in providing great benefits for the next five years. At that time more stability to the deployment will have occurred and the battle will be more over content. Also by that time new technology advancements will have been demonstrated that will better answer "who will win". Old communication media like paper still exist. Traditionally the number of alternative choices continues to expand but seldom eliminates pervious media's for communications. Yes, the typewriter's days are nearly gone but radio continues to thrive despite television.
In Summary: these communication technologies are changing and this information can be used to better develop your strategy for a more profitable communication investment portfolio.
The investment in the new communication media's must be scrutinized by their immediate value and the future guaranteed value versus the perceived or hyped value. For further information contact, Chuck Lare at: chuck@lareassoc.com
Contact us at email: chuck@lareassoc.com
Phone: (206) 465-1435